"Your Majesty"
Framed Watercolor
35" x 28"
"Strong feeling is the hallmark of any good painting. Painting is my way to communicate not only what I see visually, but also what I feel and sense. Careful planning is the key to a successful painting; I believe that you should plan like a turtle and paint like a rabbit allowing some room for spontaneity. This is the common denominator in each of my paintings."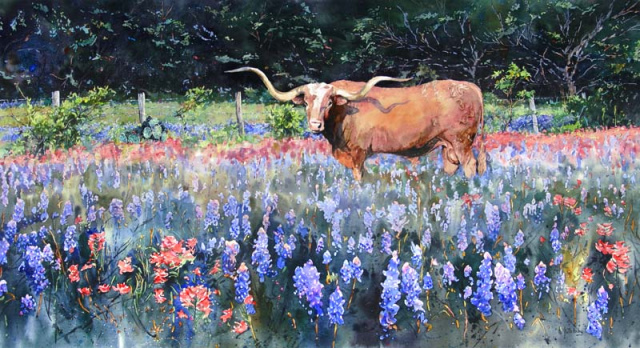 "Horn of Plenty"

Framed Watercolor 36" x 54"
All images and text Copyright © 2013 Keith Andry
All Rights Reserved.
KEITH ANDRY
16410 Jefferson Hwy.
Baton Rouge, LA 70817-6434
Cell: (225) 936-2219
Email: AndryFineArts@yahoo.com
_____________________________________________________